PROSTATE SURGERY
Nerve
Sparing
In a study of 500 men operated on by Professor Eden,
86% remained potent after surgery – one of the highest rates in the field.

At Santis, we are able to offer it to 90% of our patients.
Not all surgeons can perform nerve sparing surgery successfully. It requires a highly-skilled and experienced surgeon to delicately remove the prostate using a robotic arm, while preserving the local bundles of nerves that control erections. If successful, then patients can look forward to resuming their sex life as usual within twelve months of surgery. For more information, see our article 'Can a man have a normal sex life after prostate surgery?'
Results do depend on the
stage of the prostate cancer,

and on the

age of the patient.

If the cancer is advanced, then it may not be possible to save the nerves as they may contain cancerous cells as well. However, your overall chances of saving your nerve bundle, and consequently avoiding impotence, are greatly maximised with a surgeon whose results speak for themselves.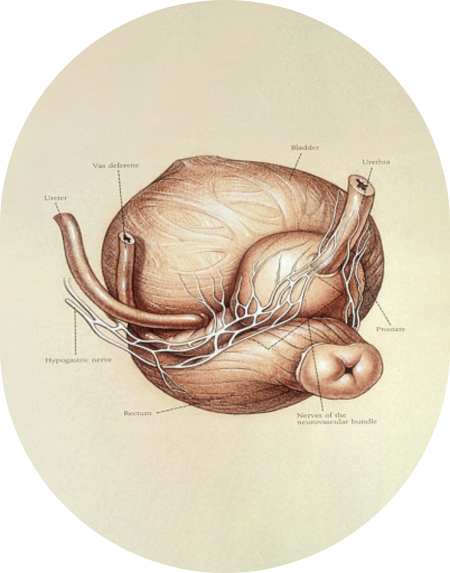 REAL RESULTS
What our patients say
An extraordinary result from a very remarkable man. I personally owe my life to Professor Christopher Eden.
Without Prof. Eden's actions I would have spent the last six years in a mess.
Best wishes to anyone considering asking Professor Eden for help. I can only highly recommend him to you.
Professor Eden is in our opinion the best surgeon for prostatectomy.
Selecting Professor Eden is genuinely the best decision I have ever made, I thoroughly recommend him.
I am extremely grateful for his skills and professionalism. There is no doubt that I would not be here without him.